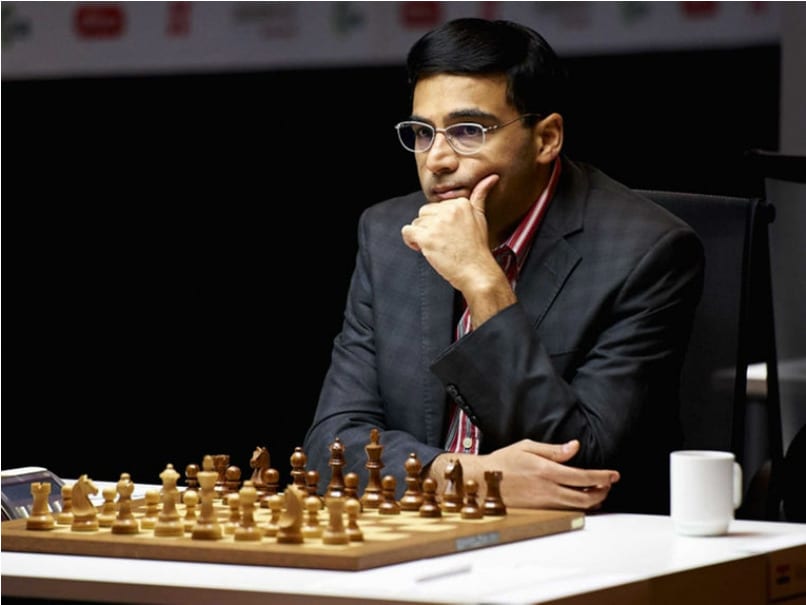 Viswanathan Anand Remains in Third Spot After Rd 6 at 10th Tal Memorial Chess
[ad_1]


Moscow:

India's Viswanathan Anand played out an an easy draw against Evgeny Tomashevsky of Russia in the sixth round to remain static at the third spot in the 10th Tal Memorial Chess tournament, here.
What turned out to be a dull game by Tomashevsky, Anand was in complete control right through and the Russian lived up to his solid reputation too.
This was the only drawn game of round six as players with white pieces ruled the roost in the sixth round.
Armenian Levon Aronian opened the tournament after tormenting Dutch Grandmaster Anish Giri in a fairly one-sided game while Russian Ian Nepomniachtchi was in his element to eke out a fine victory against Shakhriyar Mamedyarov of Azerbaijan.
Luck-less till this round, Peter Svidler of Russia joined the party too at the expense of Li Chao of China while another Russian Vladimir Kramnik handed Israeli Boris Gelfand his fifth defeat in as many games.
Nepomniachtchi became the biggest gainer of the day regaining the sole lead on 4.5 points out of a possible six.
Anish Giri remained in striking distance on four points while Anand, Kramnik and Aronian now share the third spot on 3.5 points apiece, Svidler and Li Chao are not far behind on three points, a half point ahead of Mamedyarov.
With three rounds still remaining in the 200000 USD prize money tournament, Tomashevsky is in ninth spot on two points while Gelfand with five loses and a solo draw has garnered just a half point.
Anand has been solidly playing the Queens gambit declined with black and it came as no surprise to anyone again.
Promoted
Tomashevsky got nothing when he opted to exchange a couple of minor pieces earlier on and the players were down to a minor piece endgame by move 24th itself. The peace was signed after 49 moves.
Results after Round 6: Evgeny Tomashevsky (RUS, 2) drew with Vishwanathan Anand (IND, 3.5); Vladimir Kramnik (RUS, 3.5) beat Boris Gelfand (ISR, 0.5); Peter Svidler (RUS, 3) beat Li Chao (CHN, 3); Ian Nepomniachtchi (RUS, 4.5) beat Shakhriyar Mamedyarov (AZE, 2.5); Levon Aronian (ARM, 3.5) beat Anish Giri (NED, 4).
Topics mentioned in this article
[ad_2]

Source