Viswanathan Anand Loses to Vladimir Kramnik in Tal Memorial
[ad_1]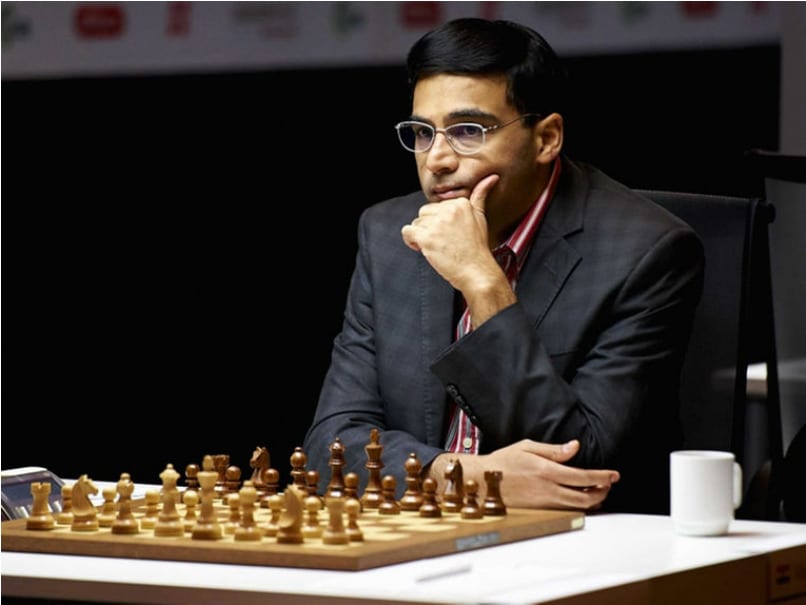 Viswanathan Anand lost to Vladimir Kramnik in the fourth round of 10th Tal Memorial chess tournament.© AFP

Moscow:

India's Viswanathan Anand suffered a setback losing to his former world championship challenger Vladimir Kramnik of Russia in the fourth round of 10th Tal Memorial International chess tournament.
On what turned out to be a bad day in office, nothing worked well for Anand as he was off-form and Kramnik was a rejuvenated soul after suffering a painful defeat in the previous round.
The decks got cleared for Anish Giri of Holland who came with another inspiring performance to beat Russian Peter Svidler and register his third victory on the trot.
In what is a clear case of slamming detractors with his wily manoeuvres, Anish Giri stormed his way back into top 10 after a few lopsided performances this year.
Li Chao of China also proved himself to be a tough nut as he accounted for Boris Gelfand by showcasing some brilliant opening preparation.
Overnight joint leader Ian Nepomniachtchi played out a draw with Levon Aronian of Armenia while the other game of the day between Evgeny Tomashevsky of Russia and Shakhriyar Mamedyarov of Azerbaijan also witnessed a peaceful end.
With five rounds still remaining in the USD 200,000 prize money tournament, Giri is now firmly ahead on 3.5 points out of a possible four while Nepomniachtchi is on his toes a half point behind. Li Chao on 2.5 points now occupies the third spot, a half point clear of the quartet of Mamedyarov, Kramnik, Aronian and, Anand who all share the fourth spot now.
Svidler on 1.5 is eighth, Tomashvesky with one point is ninth while Gelfand with just a half point stands last currently.
Promoted
Anand was up against the fashionable Italian opening against Kramnik and it was the main line on board after some deviations early on in the game.
Kramnik got a small advantage in the middle game and nurtured it well when Anand did not find the best response. The game ended with a tactical stroke that left Anand defenceless.
Topics mentioned in this article
[ad_2]

Source