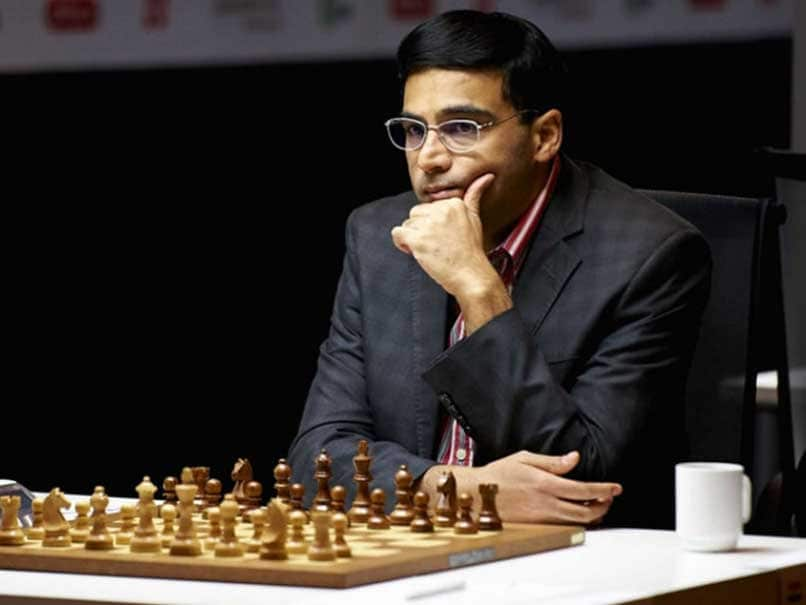 Viswanathan Anand Draws With Svidler To Remain Joint 3rd At 10th Tal Memorial Chess
[ad_1]

Moscow: The draw did not help five-time world champion Viswanathan Anand bridge any gap as it turned out to be a dull day in the USD 200000 prize money tournament with all the games ending draws.
As a result of the drawn melee, Ian Nepomniachtchi of Russia continued to lead the event solely on 4.5 points enjoying a half point lead over Anish Giri of Holland who is enjoying the second spot. Anand shares the third spot in standings on four points along with Russian Vladimir Kramnik and Levon Aronian of Armenia.
Svidler and Li Chao of China have an identical 3.5 points and Shakhriyar Mamedyarov remained eighth on three  points. Russian Evgeny Tomashevsky moved to 2.5 points and it looked like the last placed is now sealed as Boris Gelfand of Israel is on just one point from his seven games. Just two rounds remain in the super tournament.
Svidler has never beaten Anand in a Classical game and the trend continued in the seventh round also. Anand employed the Anti-Marshall and got only a miniscule edge till Svidler started to drift a bit. The middle game saw Anand coming out on top and after the trade of queens too Anand was pushing for an advantage.
Svidler, however, retained active play and although Anand missed out on a super chance on move 32 that would have given some advantage, it was an extremely difficult 'chance' to find. Svidler played according to the spirit of the position taking his two rooks to seventh rank which was enough for a draw in the end.
The other games did not get any great attention either. Anish Giri played solidly with his white pieces to draw with Kramnik, Nepomniachtchi was in no mood to spoil anything with his black pieces and kept Li Chao at bay, Gelfand stopped the bleeding drawing with Tomashevsky while Mamedyarov did not get anything worthwhile against Aronian.
Promoted
The next round now will be crucial from Anand's perspective as he takes on leader Nepomniachtchi. The Indian ace will be playing with black pieces in what is expected to be a cracker contest.
Results Round 7: Anish Giri (Ned, 4.5) drew with Vladimir Kramnik (Rus, 4); V Anand (Ind, 4) drew with Peter Svidler (Rus, 3.5); Li Chao (Chn, 3.5) drew with Ian Nepomniachtchi (Rus, 5); Shakhriyar Mamedyarov (Aze, 3) drew with Levon Aronian (Arm, 4); Boris Gelfand (Isr, 1) drew with Evgeny Tomashevsky (Rus, 2.5). 

 
Topics mentioned in this article
[ad_2]

Source