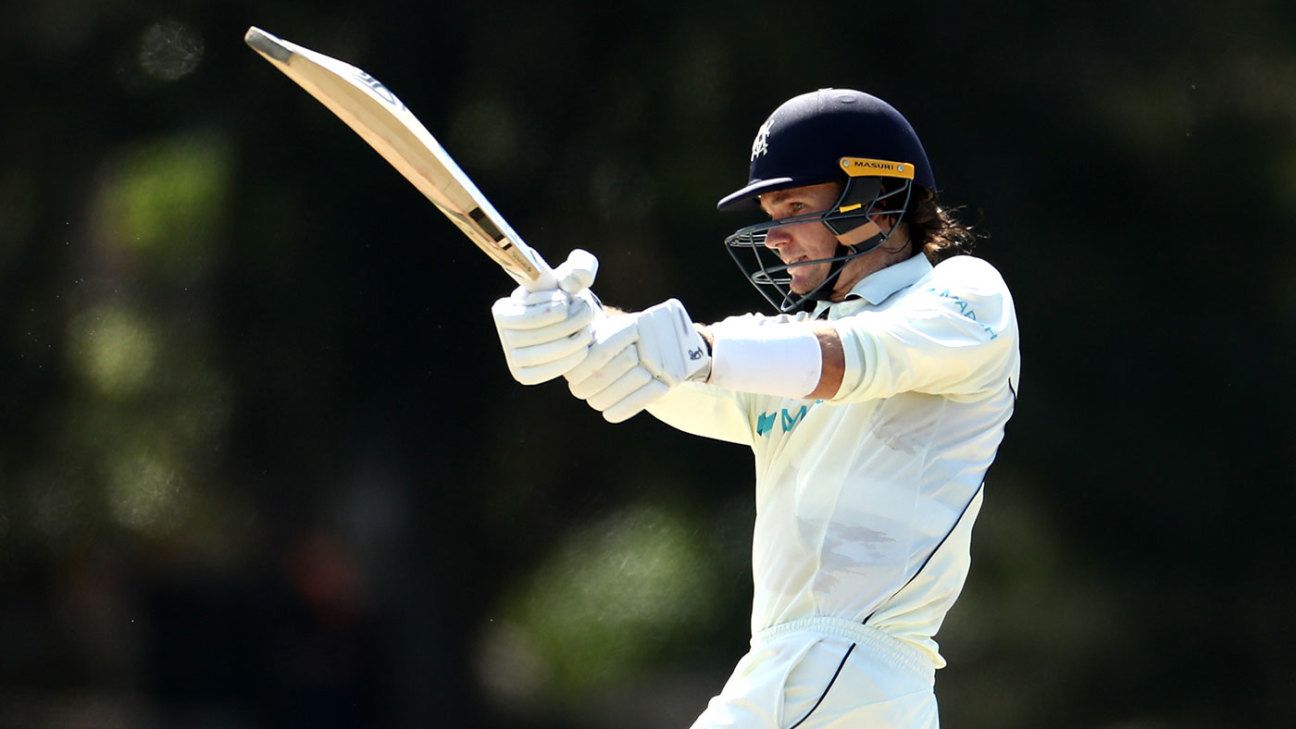 Sheffield Shield 2020-21 – 'Really hoping we see another coming of Peter Handscomb' – SportsDicted
[ad_1]

News
The Victoria captain has hit a fine run of form in recent weeks as he merges his old and new techniques together
Peter Handscomb's state coach at Victoria, Chris Rogers, has never seen the batsman play better than in the last couple of weeks of Sheffield Shield cricket.
Handscomb has made 124 not out, 73 and 54 not out in the last three innings. The century against New South Wales is where Rogers saw everything come together and the two half-centuries came on an MCG surface where the ball dominated – he was denied a potentially match-winning hand when rain curtailed the final day against Tasmania.
Handscomb previously played for Australia as a late call-up to the 2019 World Cup and the last of his 16 Tests came earlier that year against India at the SCG. He lost his central contract last year and has since said he has put thoughts of international cricket out of his mind.
He has worked on some technical adjustments to his game, and it was a mixture of old and new which Rogers felt has helped bring the recent success.
"In the second innings in Bankstown against New South Wales, Pat Cummins was coming hard at him and he almost started to merge his old style and his new style. He went back to standing more on his back foot, but still using the shape that he's been trying to learn when he's on the front.
"He looks really balanced now. He's figured a couple of things out and I've never seen him play better, some of those on-drives, pull shots and the calmness. Really hoping we see another coming of Pete Handscomb."
After his century against New South Wales, Handscomb said a mid-game chat with Rogers had helped following a first-innings lbw dismissal for 1 against Cummins.
"I let him talk, he came up with all the answers," Rogers said. "He was probably just searching for something then it played out the way it did. He probably knew he was pretty close, and we all felt he was pretty close, he'd played some good innings, but something just clicked and he's playing really well."
It remains doubtful whether he will be joined in the Victoria side by Glenn Maxwell this season. Maxwell returned from New Zealand on Sunday night but won't feature in this week's Marsh Cup game and border restrictions could rule him out of the Shield match in Brisbane which starts March 15.
While New South Wales and Victoria are part of a one-way travel bubble with New Zealand (excluding Auckland which is a designated hot spot), Queensland has recently fully closed its borders to the country so Maxwell's time there may stop any talk of being included.
Maxwell will head to the IPL in late March or early April – the tournament confirmed to start on April 9 – but has spoken recently about his desire to play Test cricket again. However, with a T20 World Cup during the early part of the next Australian season it could be a year before there is a window for first-class cricket.
Then there is Victoria's desire to start building for the future by giving their younger batsmen a chance to gain experience.
"[Conversations] are ongoing," Rogers said. "We are trying to balance up what we want to do as a team and how we can help Glenn as well.
"A little while ago I spoke to Glenn. I know he still harbours ambitions to play Test cricket so we've got to think how we can support that."
Rogers said the situation with Aaron Finch, who does not have an IPL deal so in theory will be available throughout the backend of the season, is a different given he is no longer in the Test frame. "He's probably a little realistic about where he sits and about what we are trying to do as a side and develop our players."
Andrew McGlashan is a deputy editor at ESPNcricinfo
[ad_2]

Source